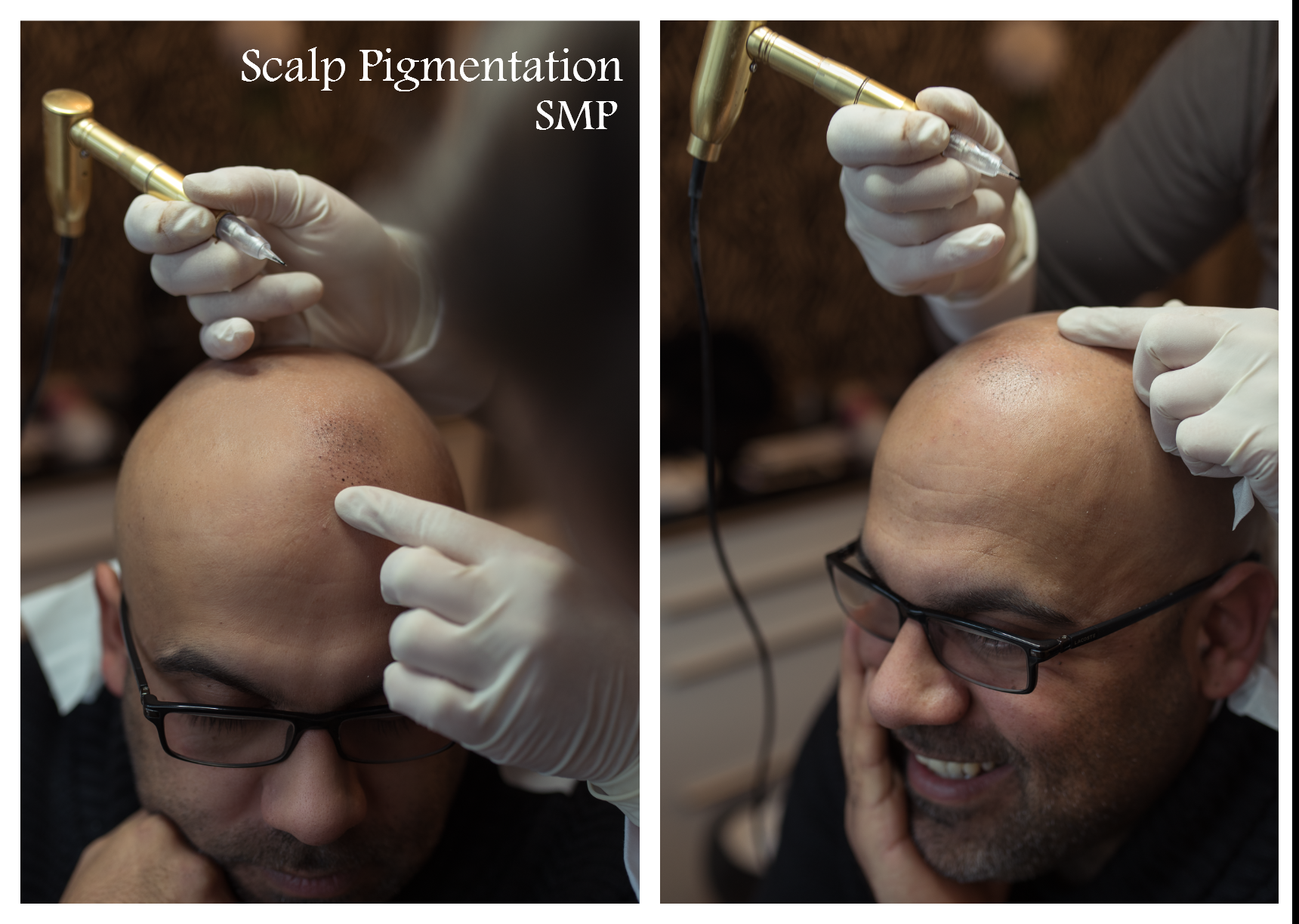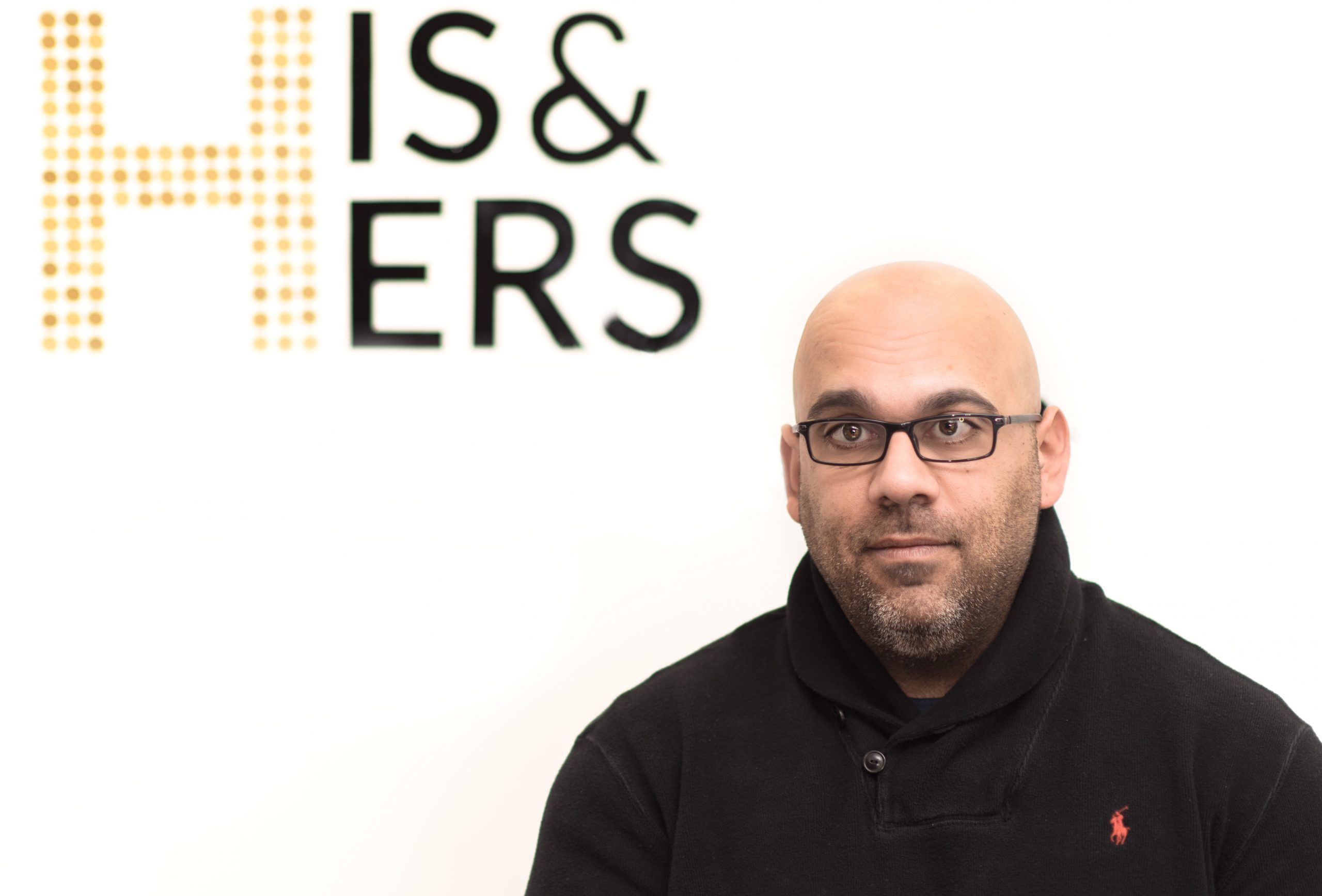 Male Pattern Baldness
Male Pattern Baldness affects large population of male, With age hairs become thinner, less conditioned, without enough vitamins and aminoxides, which cause gradual hairloss and thinning hair. Non existing, disappeared or receding hairline is one of the main reason why clients decide to get cosmetic help of scalp micropigmentation treatment (SMP, hair tattoo).
With a help of tiny needle and pigment which matches the hair follicle colour, we can create illusion of natural hair growth at the places where hairloss problem is visible.
Scalp Pigmentation will perfectly match the existing hair growth giving natural effects of shaved hair look.
SMP will bring back confidence and self esteem to every client that hairloss has affected their life. Our experienced technician will advise and design new hairline, taking in count the most natural and suitable results for each individual.
We are giving you 100% guarantee that your treatment will be successful, professional and adhering to the highest class standard.
Our technician have over 15 years in the Micropigmentation industry and thousands of satisfied customers.